As an Amazon Associate I earn from qualifying purchases. Feel free to buy me a coffee by doing your shopping via this Amazon Portal.
Vielo and Classified have teamed up to create what they refer to as the "ideal contemporary road bike".
This year's Sea Otter Classic witnessed the unveiling of the Vielo R+1 Alto frameset, which is paired with the Classified Powershift hub gear system. The build spec is progressive, with a wide gear range and large tubeless tyres included.
Vielo asserts that the R+1 Alto, designed specifically for 1x transmissions, is 30 percent stiffer in terms of lateral flex than a bicycle equipped with a front derailleur.
The Vielo R+1 Alto frameset is coupled with a Classified R50 wheelset which has been upgraded to feature Powershift technology. Vielo
Despite being a proponent of 1x drivetrains, Vielo has observed an "increased demand" for its Classified models to include Powershift technology.
A Powershift hub system, suitable for usage on road, gravel and mountain bikes, is available and can serve as a substitute for a front derailleur and double crankset.
The 2-speed internal gear system of this product provides a broad selection of gears even with a single chainring setup, eliminating the requirement for an expansive cassette.
Specification and cost of the Vielo R+1 Alto model
The chunky Continental GP5000 S TR tyres are fitted to the wheels.
The R+1 Alto has been constructed with a SRAM Force AXS wireless electronic groupset, which includes a 48-tooth Vielo 1x chainring and a 10-36t cassette on the rear.
The Classified R50 wheelset is equipped with the Powershift hub, and the 50mm-deep carbon rims. To accompany these, Continental GP5000 S TR tyres are fitted in the size of 700 x 32c.
Right off the bat, Vielo has an integrated carbon handlebar which has the hydraulic brake hoses fully enclosed with internal wiring.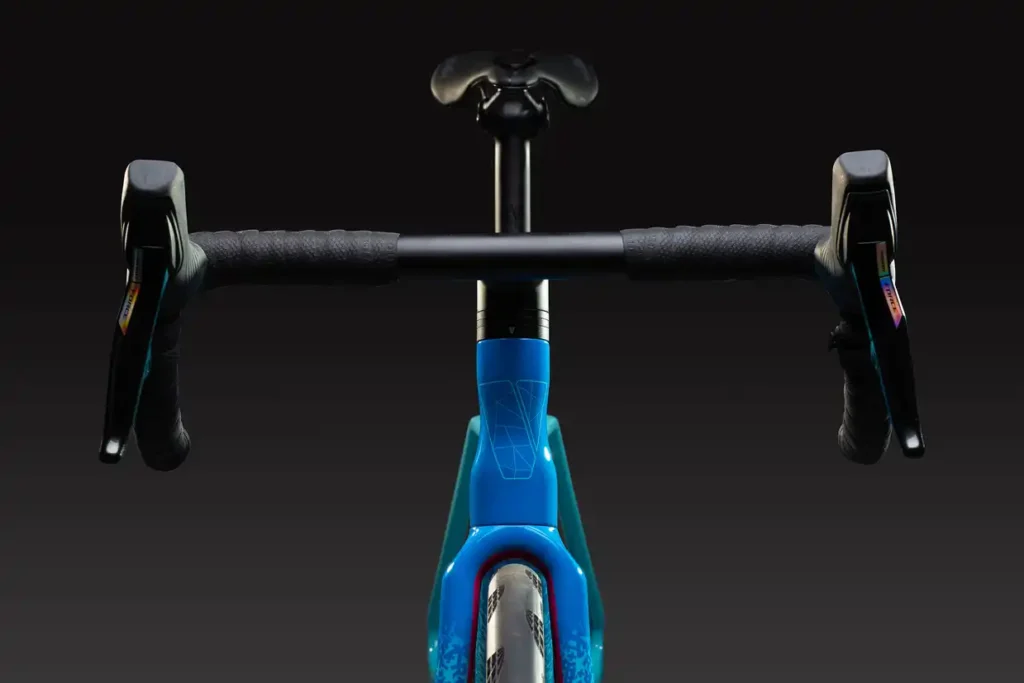 The handlebar of Vielo provides a streamlined look on the front side.
At a cost of £6,999, the bike has a new paintjob known as Cyan Blue. This paintjob "includes a dynamic blue transformation with an abundance of R+1 badges".
If you are aiming to emulate Matej Mohorič, Vielo suggests upgrading to the RockShox Reverb AXS dropper post for a price of £650.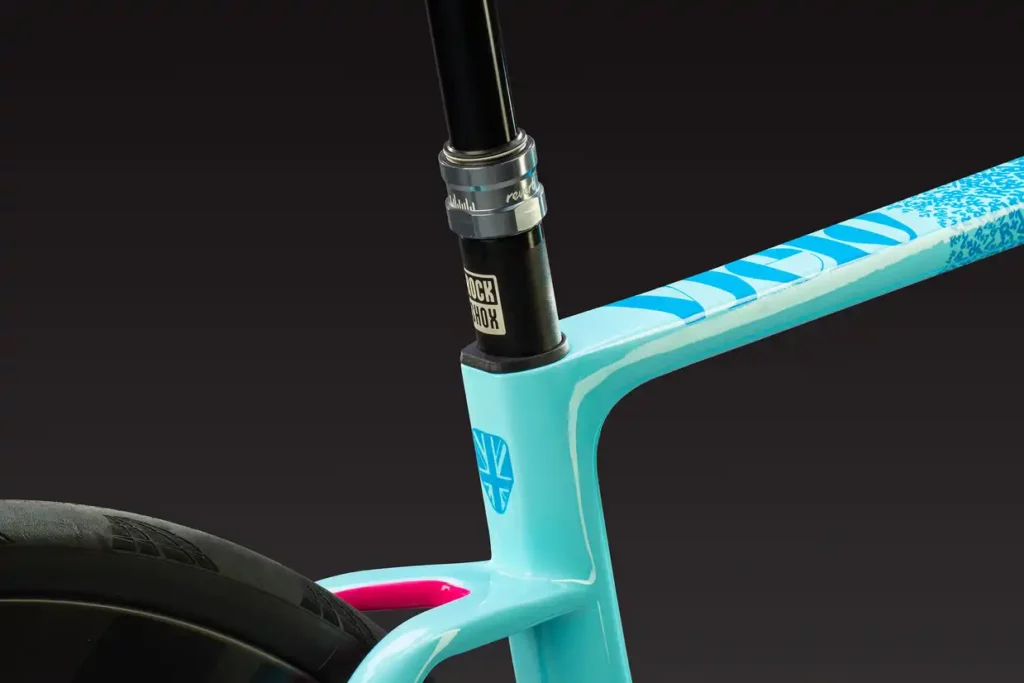 For those looking to experience the thrill of descending slopes, Vielo provides a dropper post upgrade option.
Could Classified be on the verge of becoming a frequent sight in road cycling?
Classified recently increased their reach into mountain biking with the release of the Powershift Boost hub, and followed that up with a partnership with Parcours, a British wheel brand.
Ever since its debut in 2020 as part of the Ridley Kanzo Fast gravel bike, Classified has increased its product range and joined forces with technical partners.
No partnerships have been made with the leading bike and component manufacturers in the road bike industry, however.
Classified has connections to some well-known brands, like Ridley and Rose. However, the result of these relationships has been limited to creating Classified-equipped gravel bikes.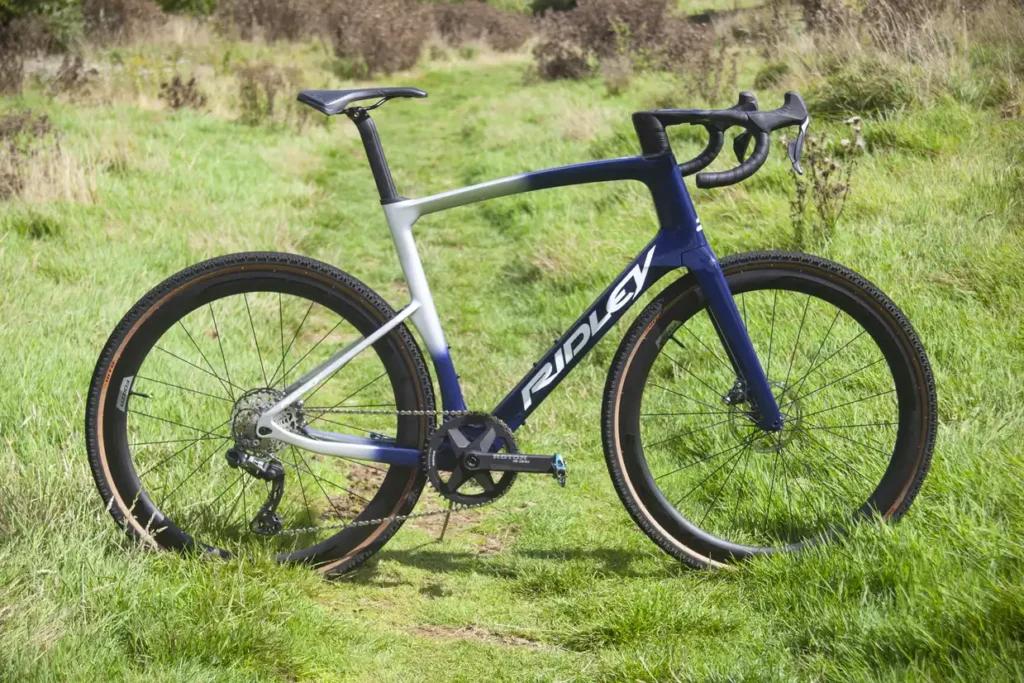 So far, Ridley and Rose have only implemented Classified's technology on their gravel bicycles, according to Warren Rossiter of Immediate Media.
It is not unexpected that 1x drivetrains have been taken up by gravel riders more so than those in the road cycling domain.
Team Aqua Blue's short-lived campaign on a 1x-only 3T Strada has largely restricted 1x drivetrains to flat time trials and road races with minimal elevation changes (such as Milan-San Remo and Paris-Roubaix) at the highest level of the sport.
It appears that Classified's Powershift hub could potentially offer a solution for the difficulties experienced by riders (we are currently conducting an in-depth review of the system); however, there are still potential difficulties to be resolved.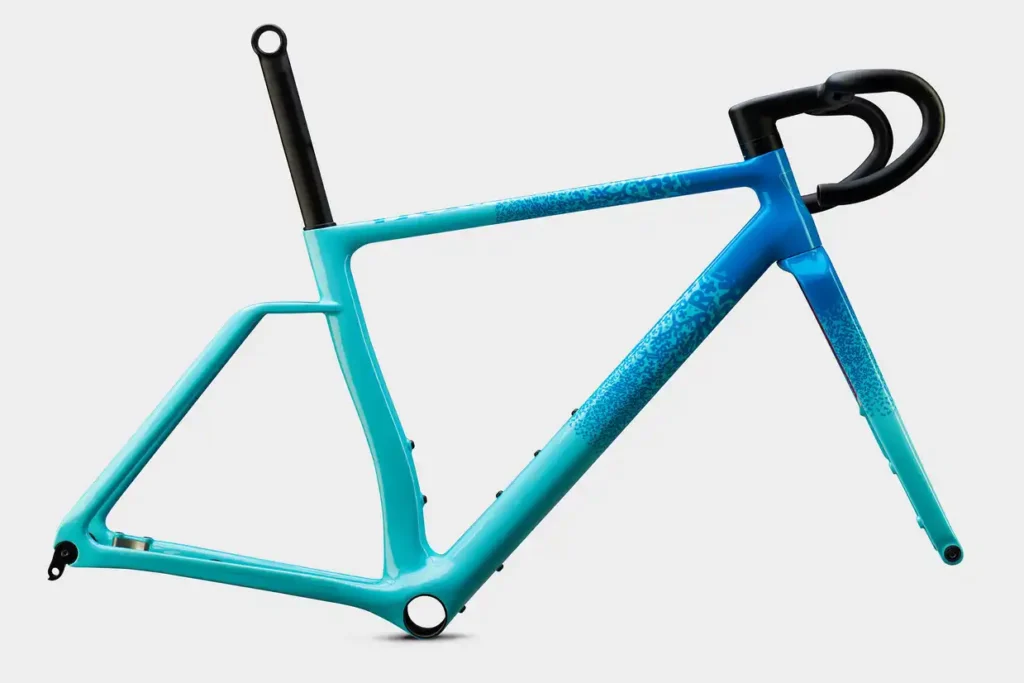 The design of the Vielo R+1 Alto has a similar appearance to the 3T Strada's original framework.
Given the strong influence that the professional racing world has on the road cycling market (for example, the recent increase of aero road bikes, disc brakes, and wider tyres), Classified needs to make sure that it is more visible within the WorldTour peloton if it wants to become more established within this domain.
Naturally, professional cyclists and teams are likely to be hesitant to utilize this technology without the consent of their sponsors, as it would be detrimental to the relationship.
Victor Campenaerts of Lotto-Dstny has been seen racing with a Classified Powershift hub and a 1x crankset on his Ridley Noah aero road bike during this season.
At the upcoming Tour de France, reliable information to BikeRadar's road and gravel reporter Liam Cahill suggests that Team Uno-X will be using Classified Powershift hubs.
Liam proposed confidently in our piece 2023 road tech trends that if the team is able to pull off this tech in the sport's biggest events, "world domination will surely follow".
Rather than depending on the same old methods, why not try something new? Why not be daring and experiment with different strategies? Doing so can open the door to discovering innovative, effective solutions that could be beneficial in the long run.
Amazon and the Amazon logo are trademarks of Amazon.com, Inc, or its affiliates.